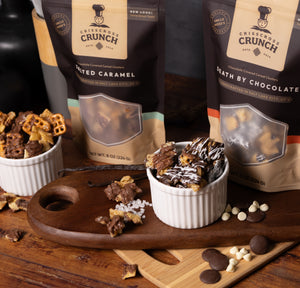 Crisscross Crunch
These indulgent snacks combine a smooth, buttery mix of crunchy squares topped with delicious drizzles. All are hand crafted using the finest ingredients. Try all of premium homemade sweets!
Shop Our Crunches
"I told myself I wouldn't eat it all in one sitting..."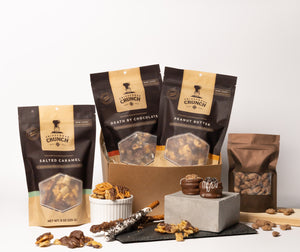 Looking for a Unique Corporate Gift?
We understand your desire to send memorable gifts that won't be forgotten on a shelf. At Crisscross Crunch, we specialize in tailoring every order to ensure your clients and customers receive a personalized gift they'll truly cherish. Allow us to provide them with a delightful treat they'll genuinely appreciate!
Start your order
Who Are We?
Crisscross Crunch is a mom 'n' pop shop that specializes in confectionery treats! John and his wife, Sonya take pride in providing their customers with a high quality treat that will make a lasting impact.
Our Story